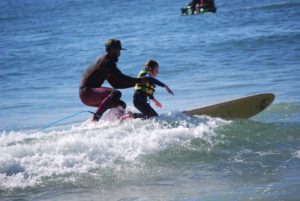 On Saturday, October 15th, 2017, Surfers Healing, an organization that travels around the United States offering children with special needs, specifically those with autism, the opportunity to experience the wonders and magic of surfing in the ocean, will visit our East End at Ditch Plains in Montauk.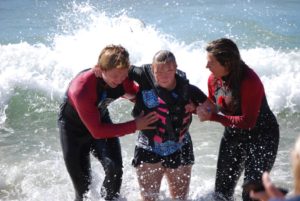 Members of East Hampton Volunteer Ocean Rescue will be in force to volunteer their time for this amazing event. From 8 am to 2:30 pm, they will assist the children onto surfboards or transport them by jet ski out to some of the most talented surfers waiting to take them for the ride of their life.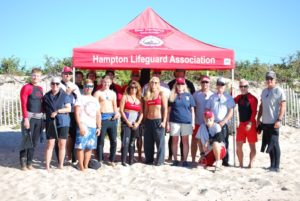 Surfers Healing is making a difference in the lives of families and kids living with autism and other special needs.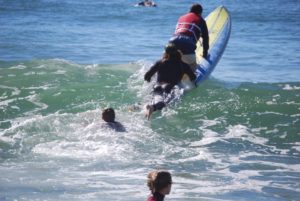 Thinking in ones is where an effective change takes place.
One day at the beach, making a difference, one ride at a time!