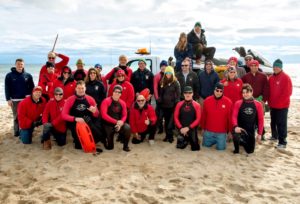 A crowd of all ages will gather at Main Beach, in East Hampton, for the annual New Year's Day Polar Bear Plunge on Monday, Jan. 1, 2018. Organized by the East Hampton Volunteer Ocean Rescue Squad and sponsored by the Y.M.C.A. East Hampton RECenter, the event is held to benefit East Hampton food pantries.
Crowds will  be able to sample food and make donations during the annual New Year's Day plunge.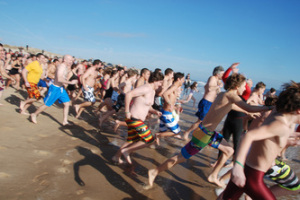 The plunge is scheduled to begin at 1:00 p.m. See you there!